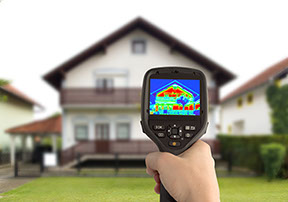 Consider an energy audit…
to help you decide which is the best system for your home. If you live in an older uninsulated home especially one built before 1972, consider an energy audit as a part of your energy saving strategy. Kelleher will refer you to a qualified, independent energy auditor to offer advice on eliminating costly air infiltration. Once your home is tightened by the insulation contractor you choose, Kelleher's heat gain and loss calculations more accurately represent your temperature requirements. A well-insulated home translates into benefits from buying smaller size units with first cost reductions along with year around operational savings throughout the life of the equipment. The combination recommended for living in optimal comfort is high efficiency, modulating systems serving customers in a properly insulated home.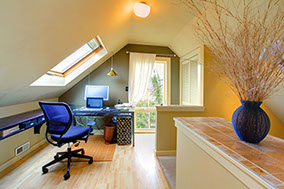 Got an area that doesn't heat or cool like the rest of your house?
Kelleher can help you with comfort conditioning problem areas such as bonus rooms in attics and over garages, sun rooms, enclosed porches, out buildings and musty basement spaces. MiniSplit type ductless modulating units are dedicated to providing relief in these unique rooms in your home for year around comfort. Instead of overextending an existing duct system and compromising your present comfort, consider a dedicated MiniSplit indoor unit located right in the target space. And the compact companion outdoor unit blends in discreetly. These heat pump systems modulate to provide winter heat as well as summer cooling with added humidity removal to keep you comfortable. In severely cold winter weather supplemental, back up heaters are needed for these and other heat pump systems. Ask your Kelleher comfort consultant about your needs and options by calling (804) 649-7501.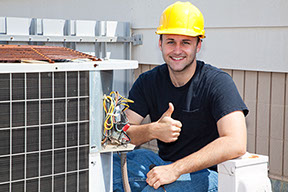 Consider a Kelleher maintenance plan.
Our experience shows that periodic maintenance is essential for extending the life of your equipment. Kelleher offers a number of plans that provide you with the ease of mind that your heating and cooling systems are properly maintained. Few aggravations are more irritating than a malfunctioning heating system in the winter or a broken air conditioner in the summer. Our plans provide up to 2 pounds of refrigerant with annual maintenance. A $60.00 discount applies to interim service calls on covered motor bearing units. Be proactive and have Kelleher test and/or tune up your systems today. Kelleher representatives offer free estimates for equipment replacement. Our technicians are waged to restore functionality but never for sales leads.